Megalytic
NYC based deep data & visitor analytics SaaS startup, built to analyze traffic actions.
Visit Megalytic
---
Megalytic
Active 2012 – 2016
v1.1 – v4.0
Based in Union Square, NYC, Megalytic was launched in 2012 by successful entrepreneur Mark Hansen (fmr MIT/NYT). The goal was to aid businesses & organizations in deep analysis of their big web data. Acquired Q4 2019.
---
---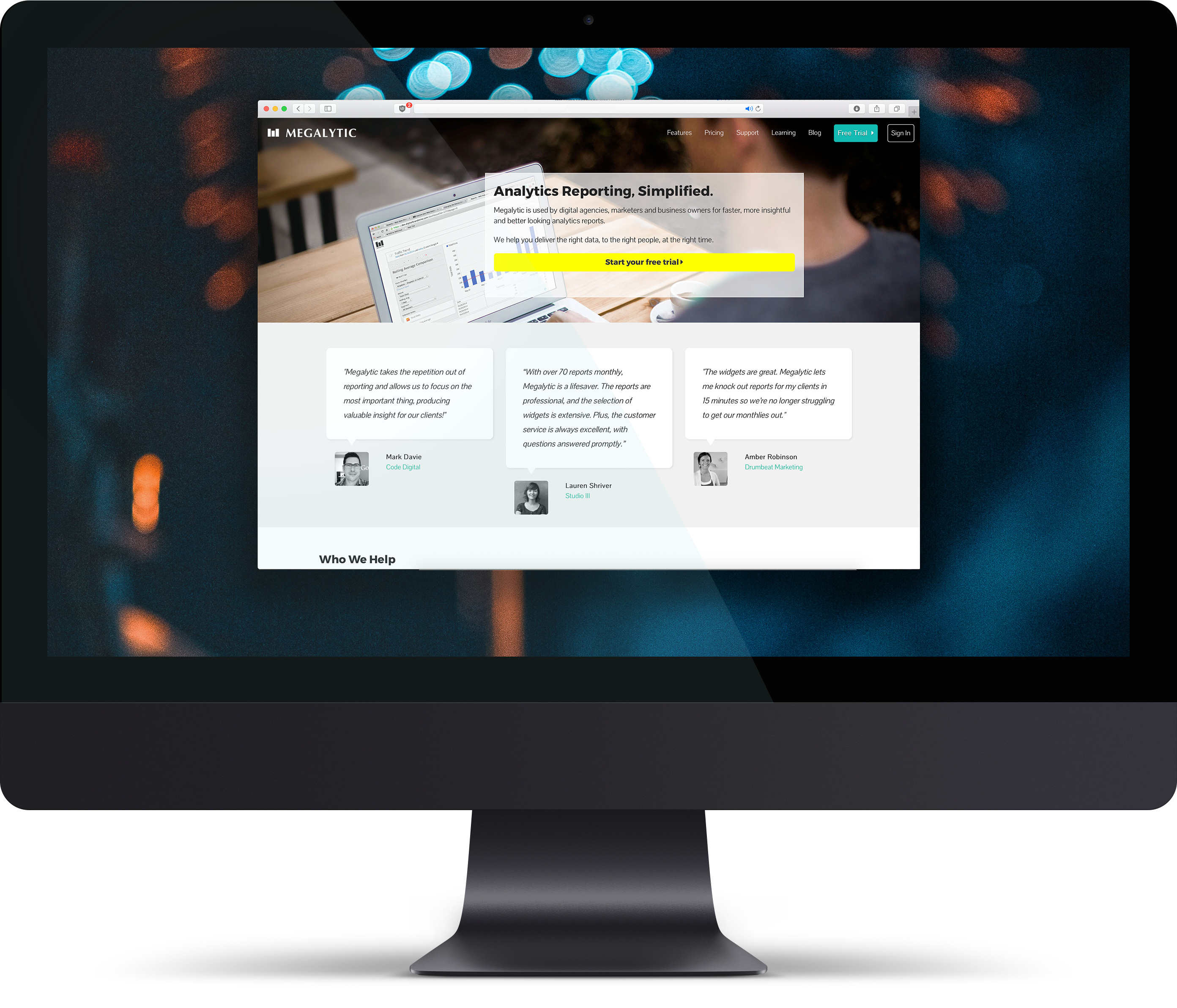 Vuild helped Megalytic build a busy, robust web platform through the early startup stages. Providing design, development & consulting.
---
Highlights
Startup stages
Responsive design
Bug-free code
Brand update
Tasks
Site design
Data-Heavy UI/UX design
General tech support
Consulting
Core Products
Front end design
Front end development
Content creation
Template designs
Extra Features
Consulting
Social media
Publishing
Graphics & assets
---
"Vuild is the god of the Internet."
Mark Hansen, Founder & CEO
Megalytic
---
All Products
Responsive web design
Content creation
Graphics/ design elements
E-mail template
Blog template
Social media setup
Asset selection
Brand update
---
Services
Web design & development
SEO
UI/UX
Brand/ logo design & modification
Graphic & visual design
Social media management
Consulting
Technology training
Education
E-mail template design
Blog template design
Publishing