Piedaterre
Venezia dal 1952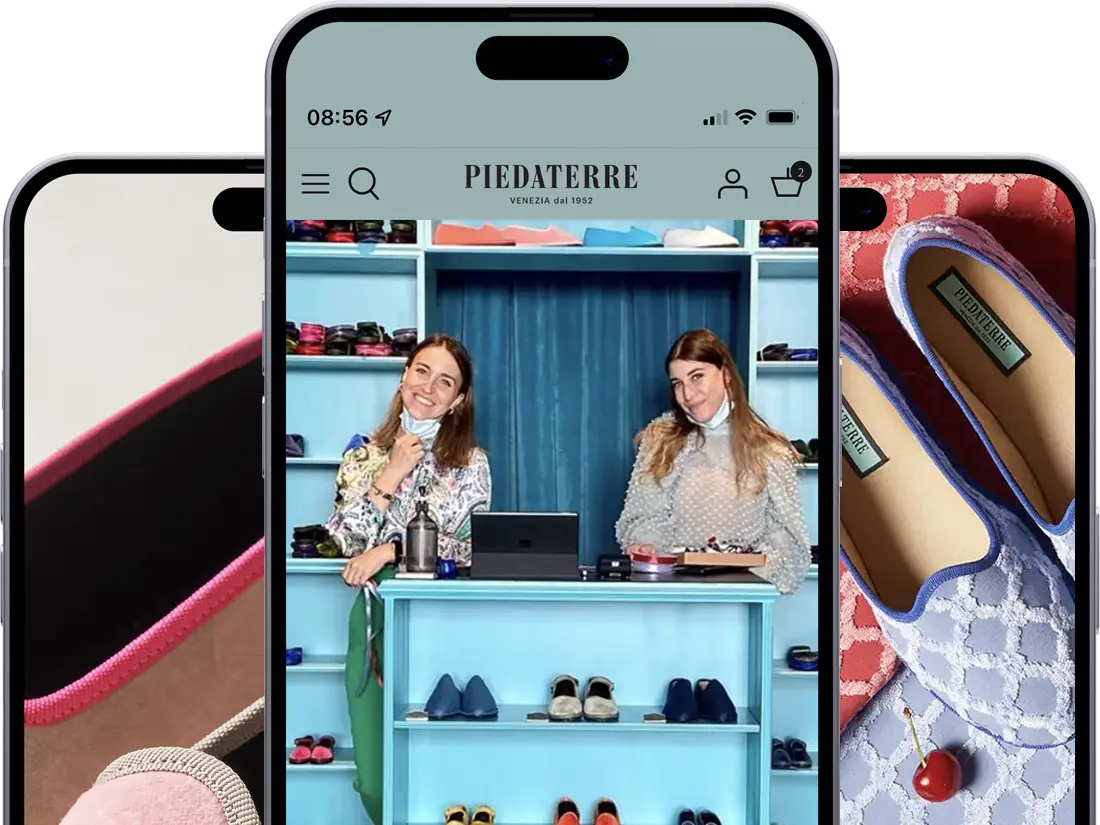 ---
Piedaterre
2020 – 2023
v1 – v4
Piedàterre Venezia is an Italian heritage brand that makes traditional Friulane slippers. Owned by former YSL & Apple VP of special projects, Paul Deneve, along with Eminem's IP manager and famous designer, Stuart Parr. Vuild built the tech for their e-commerce business from launch, including Point of Sale integration. Piedàterre has grown rapidly since they launched & now have three physical locations in Italy.
https://piedaterrevenezia.com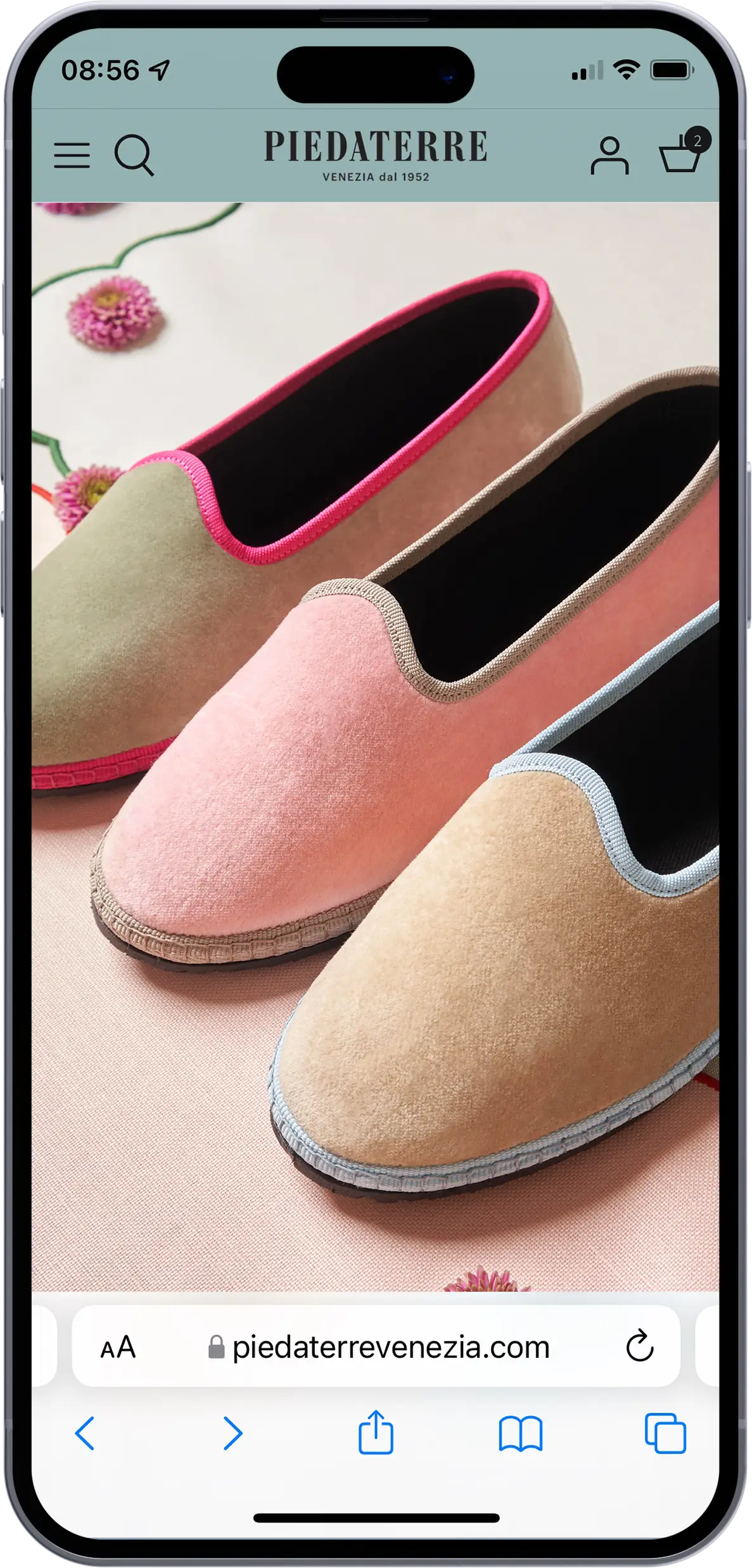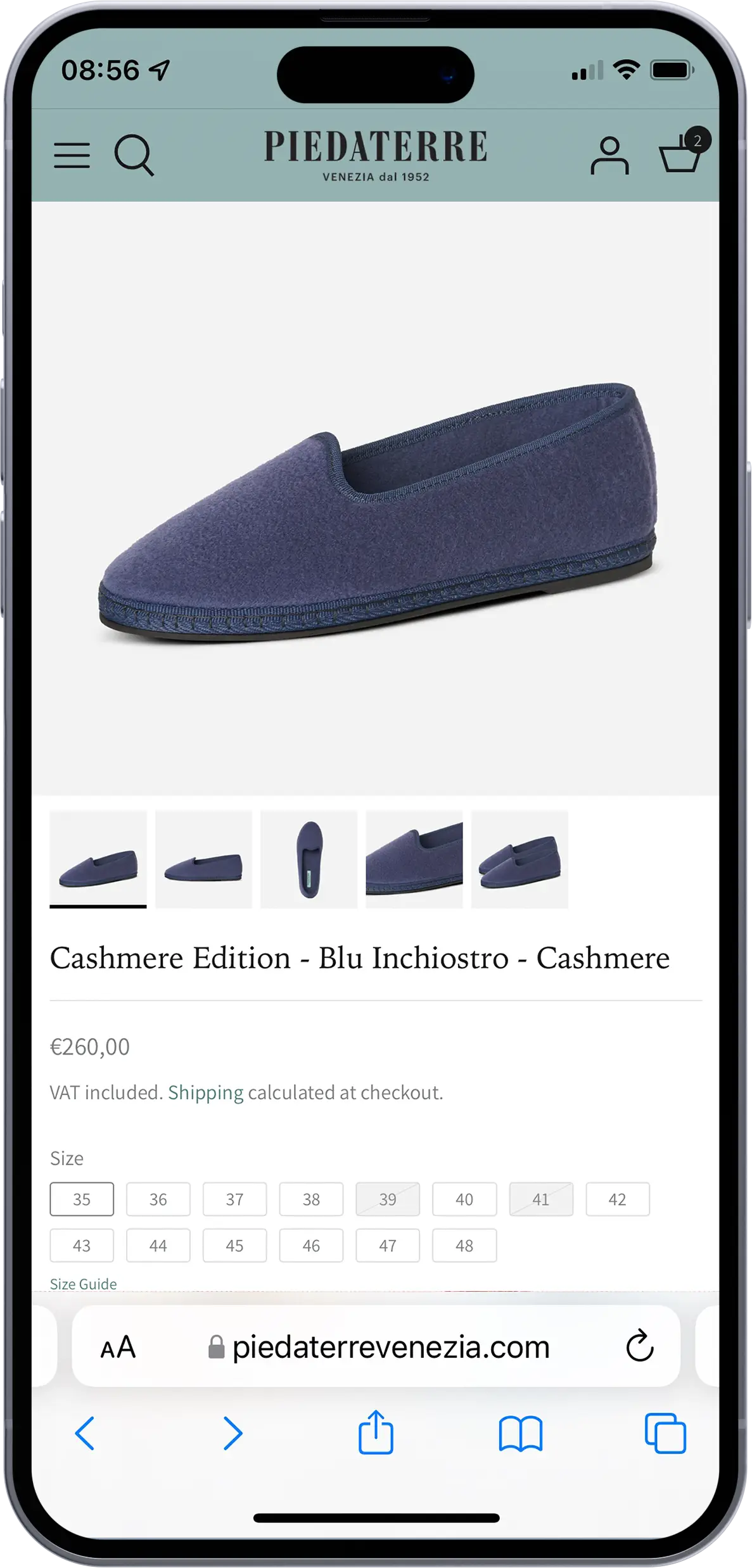 ---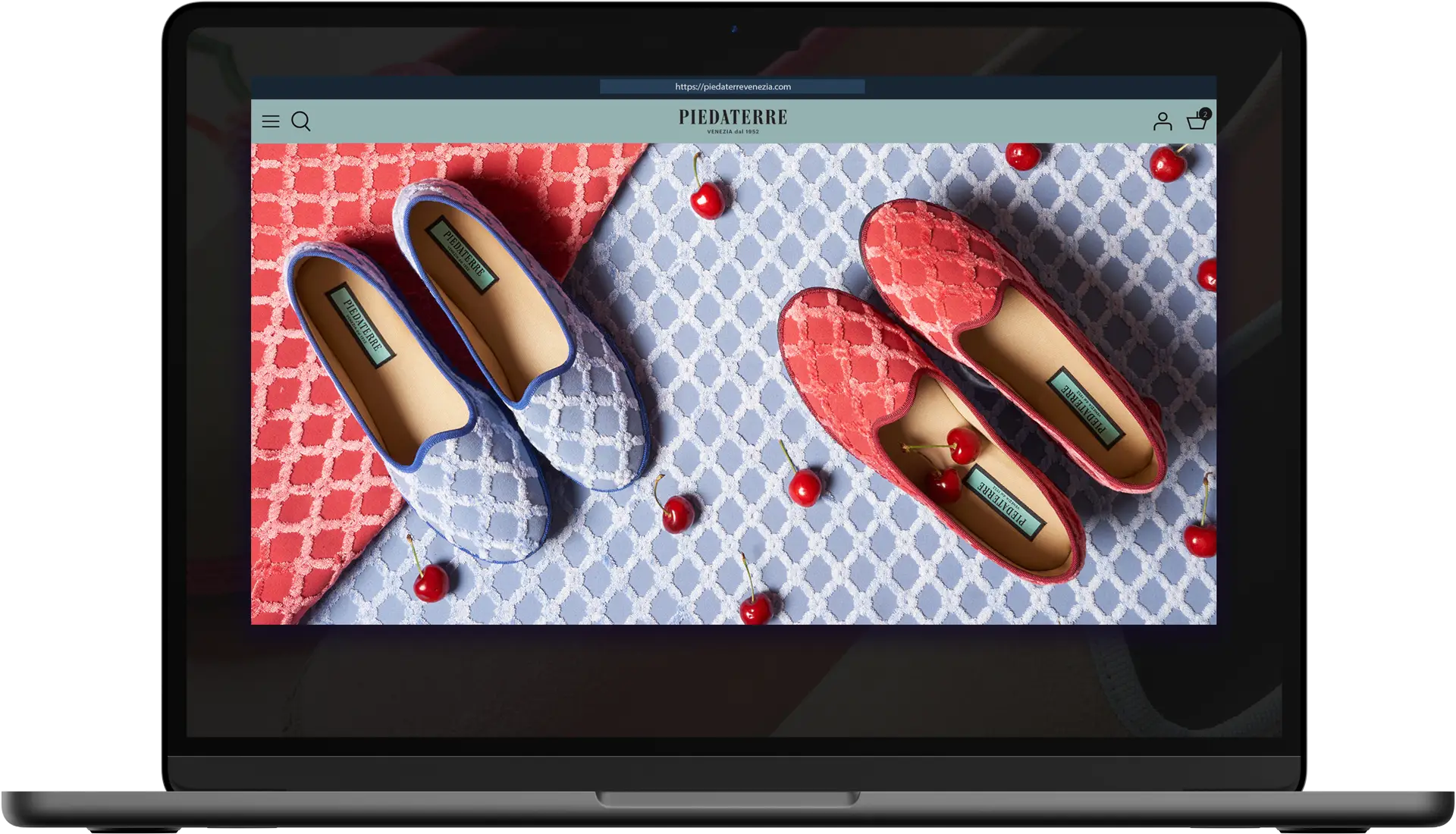 Based in Venice, Italy, Piedàterre sells the finest Italian Friulane slippers.
---
Highlights
World class design
E-commerce launch
Growing to three physical locations
Elite clientele
Tasks
UI/UX design
Marketing
SEO & growth advice
Consulting
---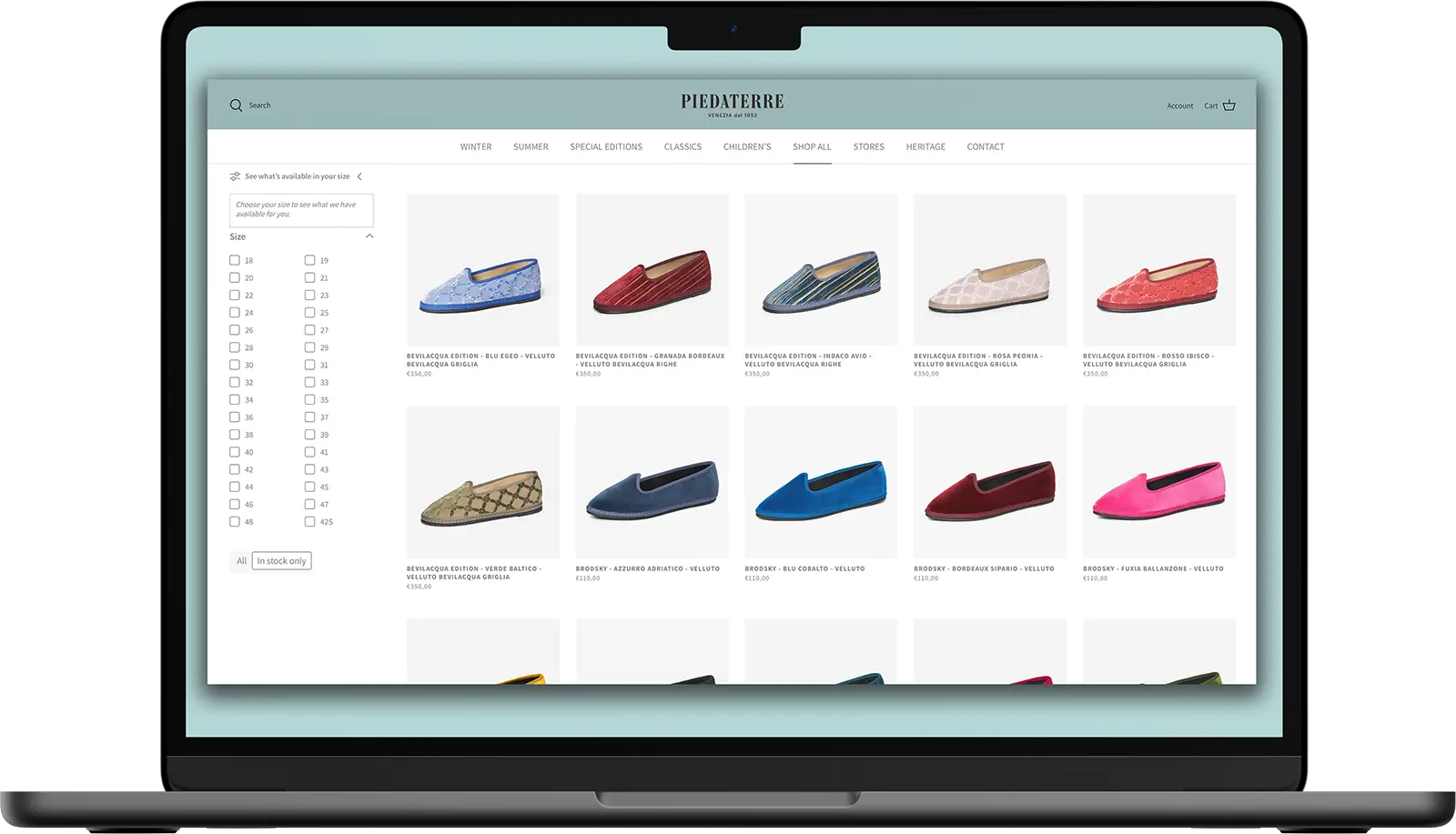 Piedàterre Venezia online store.
"Amazing stuff. Very grateful for your help."
Paul Deneve, Owner, Piedàterre
Piedàterre
Work Provided
Design lead
Product lead
UI/UX
E-commerce
Product development
Graphic & visual design
SEO Consulting
Content creation
Point of sale systems
Marketing consulting
Shopify setup & management
Education & training