ROWAN
Nothing is more important than improving lives. ROWAN does that every day.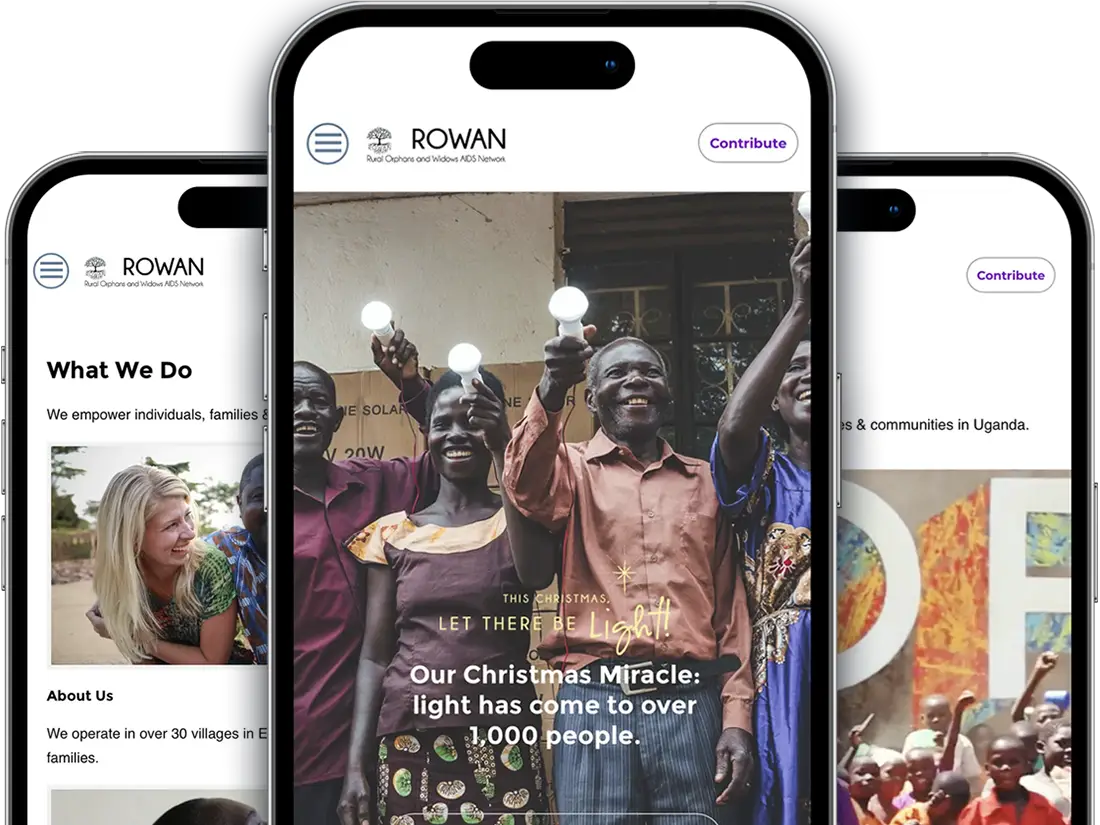 ---
Rural Orphans & Widows AIDS Network
Active 2012 – 2019
Uganda – Colorado
With a combination of web design, management, consulting & promotion, ROWAN has grown from helping a handful of people to over 30 villages.
Now helping over 1,000 people.
Visit ROWAN
---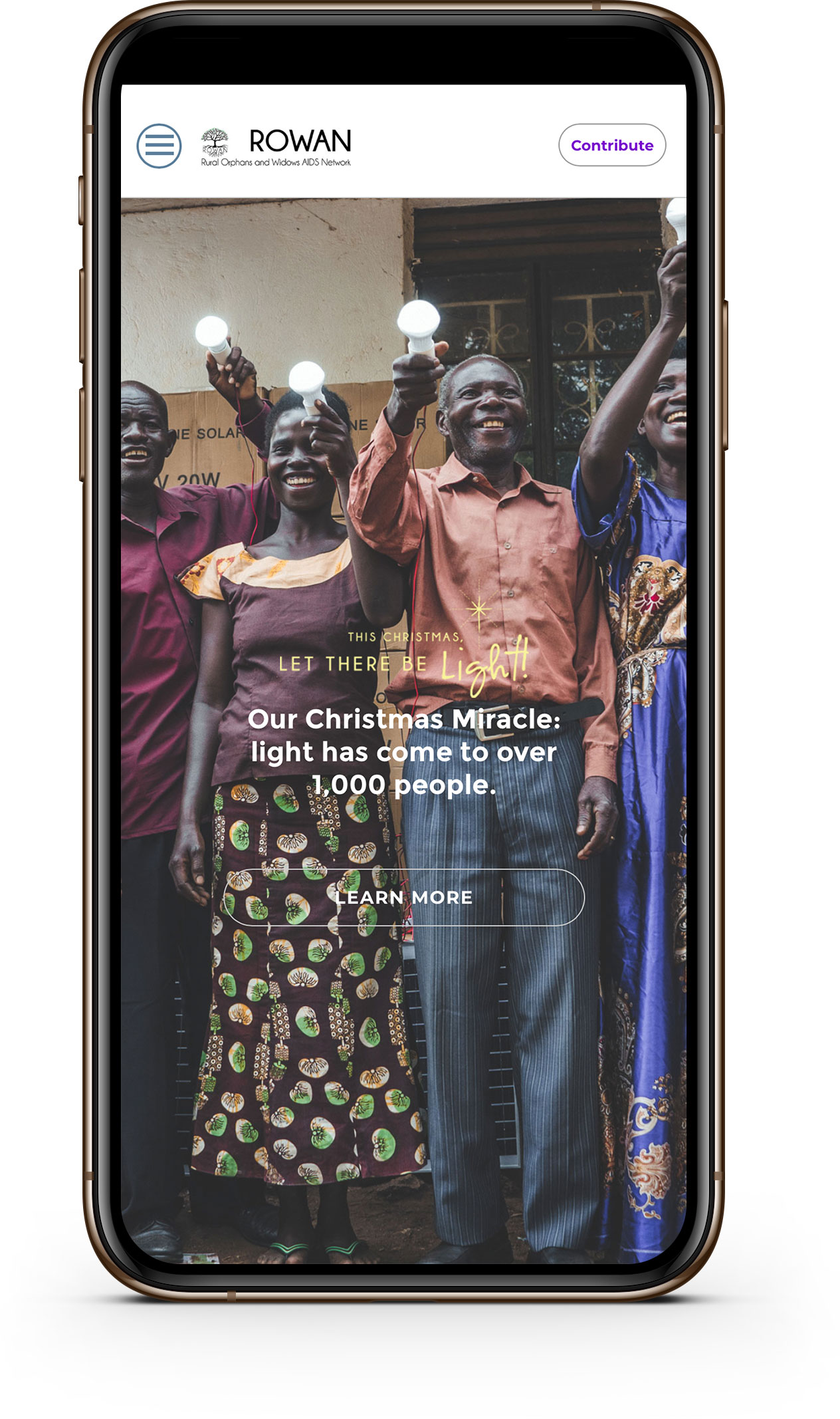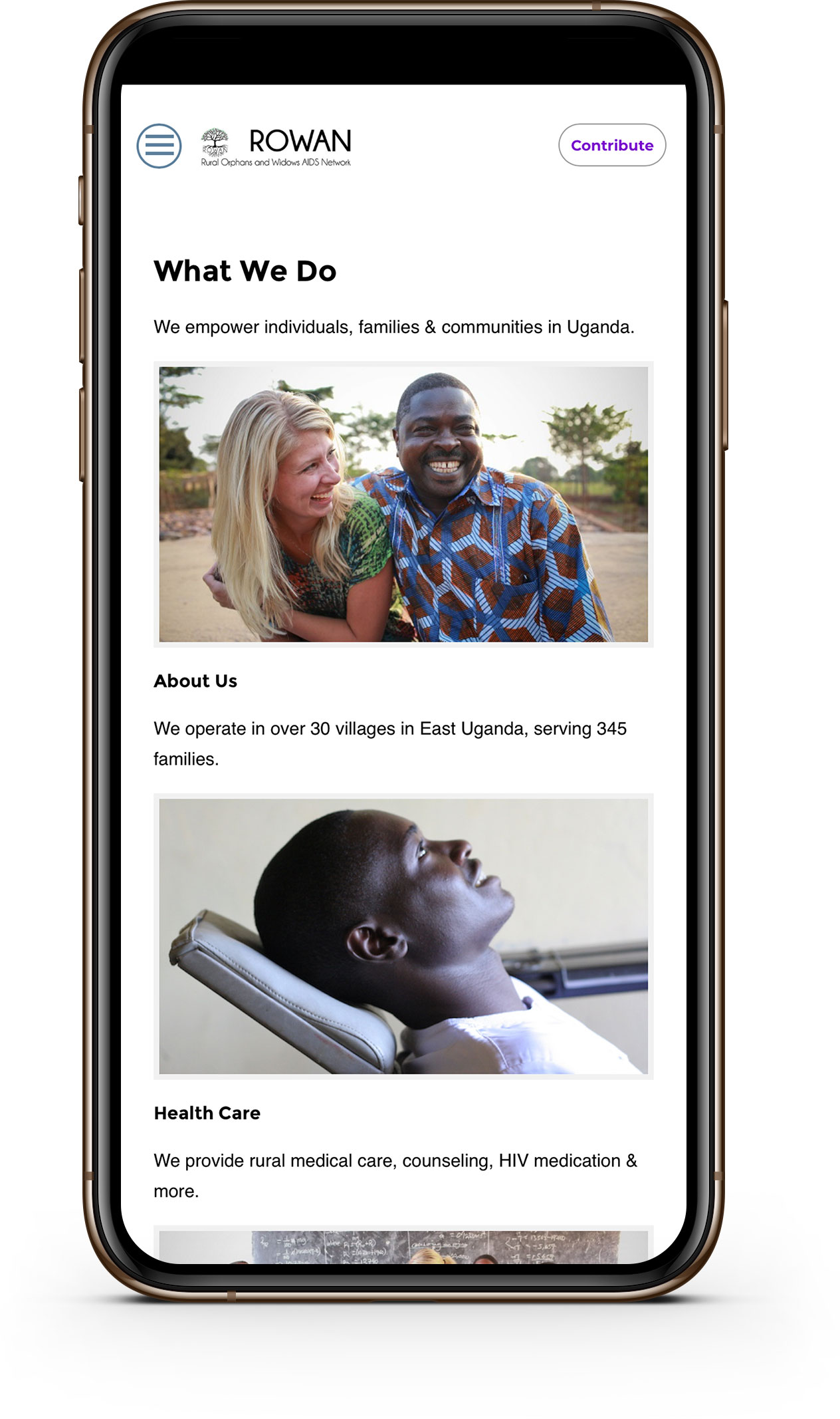 ---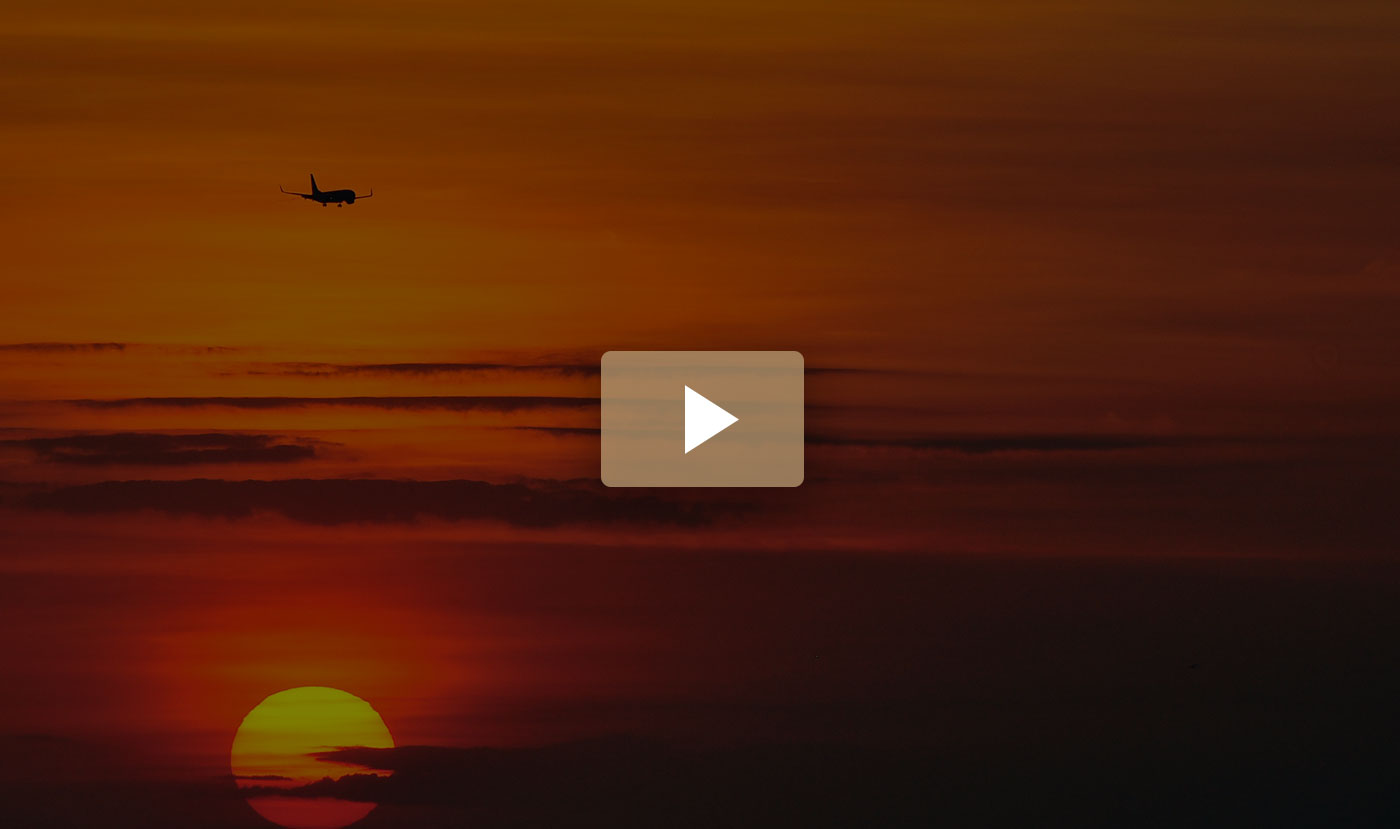 Watch the video to learn more about ROWAN.
---
Highlights
Grown to help 1000+ people
Reaching 30+ villages
Medical & health care
Urgent needs
Hundreds of kids educated
More
Electricity for the first time
Donation management
E-mail campaign management
M-commerce
Consulting
Core Products
Website
REACH Integration
Startup help
Growth & promotion
System management
Extra Features
High performance, fast loading
Hundreds of scheduled posts
Ongoing security patching
Campaign drives
---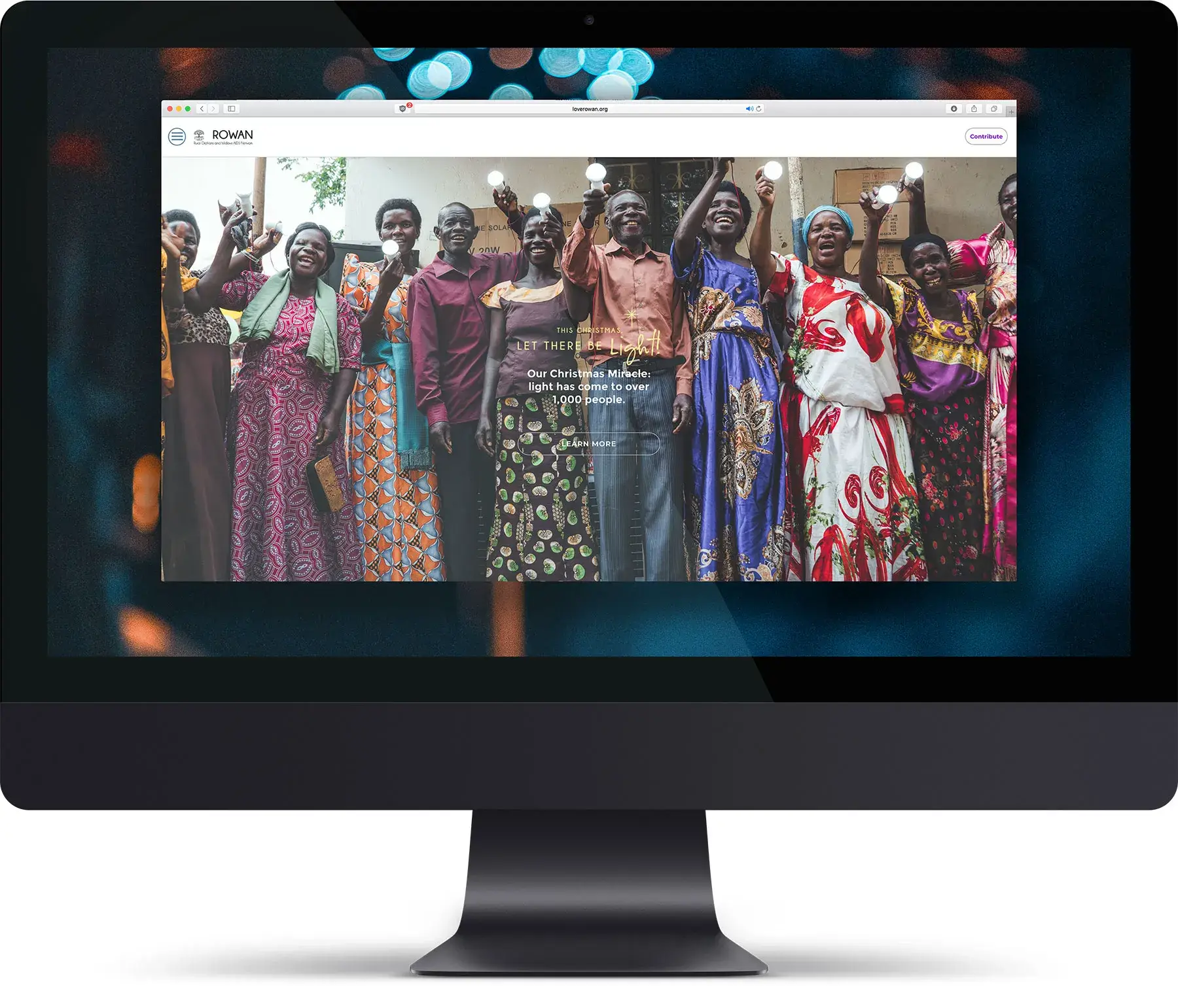 "Haha wow. Just wow."
Kelsey Hargadine, Co Founder
ROWAN
---
Work Provided
Hosting
Template creation
Web design (v1.0 – v4.0)
JSON API
Content creation
Graphics/design elements
E-mail management
REACH integration
Blog publishing
Asset management
Web development
SEO
UI/UX
Content/social creation
Content/social management
System admin
Consulting
Technology training
Education
Hosting management