Irene Lopez Leon
Barcelona's hottest rising star in the art world & a supremely colorful talent.
Visit Irene
---
Irene Lopez Leon
Active 2016 – 2018
v1.0 – v4.7
The rapid rise of this fine art painter can be attributed to talent, hard work & attention to detail. Already in demand in Europe, North America & Asia, (especially in the vaporwave scene) Irene's work will go on to inspire future generations.
---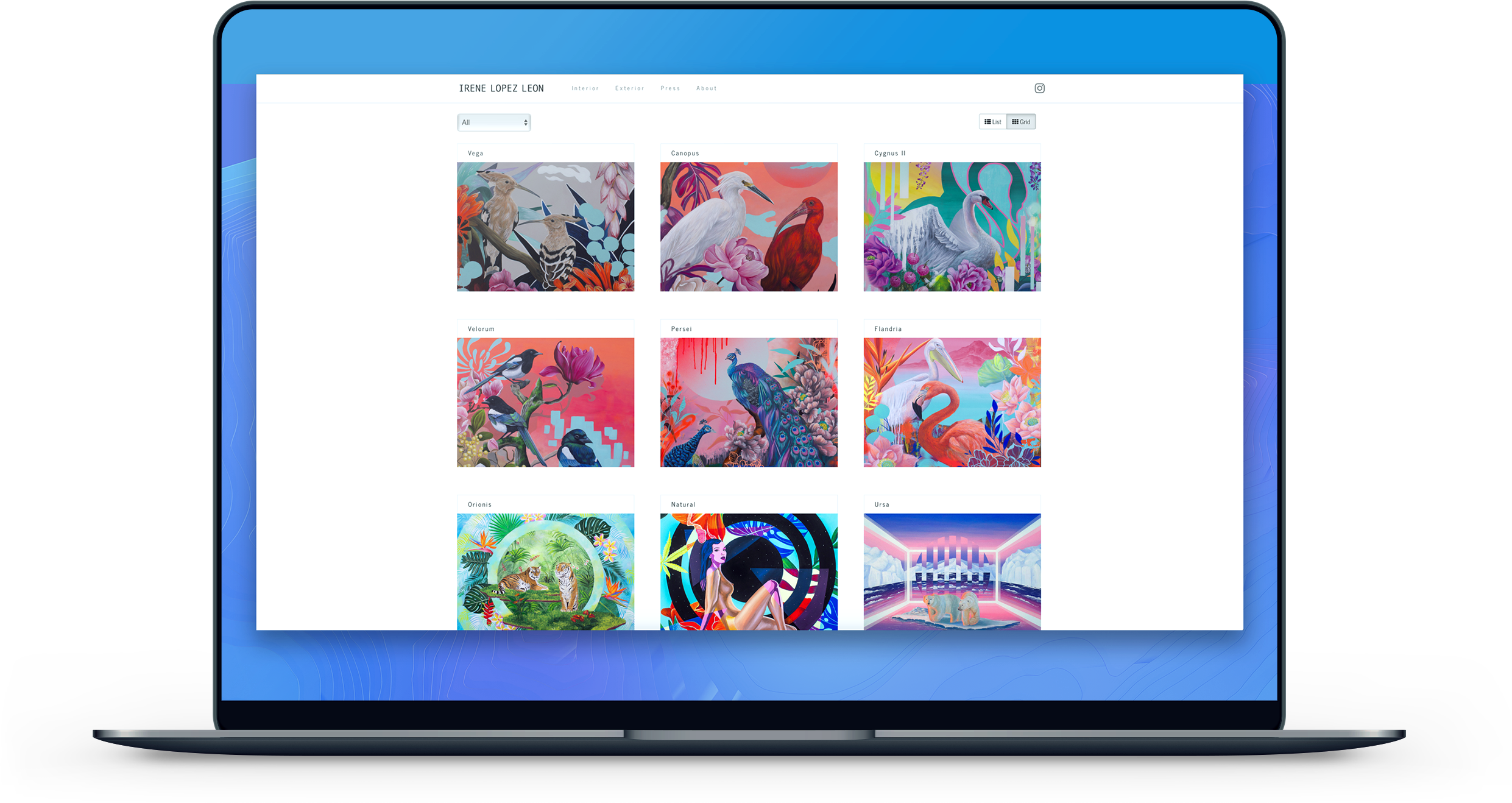 Beginning with a beautifully simple website, Vuild helped Irene create a space that allows her to regularly update & track inventory, while promoting her skills.
---
Highlights
Simple, high performance theme
Online sales system
High quality design
Tasks
Site design
Content management
General tech support
Training
Core Products
WordPress theme
Core content
System management
Consulting
Extra Features
Photography
Document creation
Artwork management system
---